Welcome to Villa Vesna
Apartment house Villa Vesna is situated in the middle of Pokljuka, in the heart of the Triglav National Park, near the Sport Hotel, Hotel Jelka, ski lift and not far from the Sports Center Triglav Pokljuka – famous by biggest Biathlon events.
The apartment house was completely renovated in 2017 and has six modern apartments of different sizes. Apartment house has six parking places, shared storage for skis with ski preparation place, outdoor garden shed suitable for storing bikes and outdoor garden furniture for all guests of the apartment house. It located in a very quiet area in full contact with the Pokljuka forests. If you are looking for unspoiled nature and a peaceful holiday, our accommodation will not disappoint you.
All apartments are equipped with cable television and the Internet, which is available in all rooms of the Villa Vesna. In Villa Vesna pets are also welcome.
Stay Here
You're contact has been received. We'll be in touch soon.
Something went wrong, feel free to refresh and try again or e-mail directly to robert@noir.si
Testimonials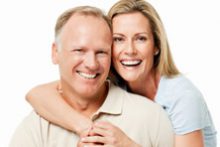 Our stay at Villa Vesna was a memorable experience. It was our second time in Slovenia and we were glad we chose this villa placed in such a beautiful environment.
The owners were all too kind. They helped us realize every wish we had and made our vacation even more pleasurable.
Thank you and hope to visit you again in the near future.
- John & Mary S., Wyoming ZDA
Read More
News
Source: Zadovoljna.si Love of nature, movement and animals is a great way to find your favorite place to relax, recreation and recharge your batteries. Fortunately, in Slovenia we have a huge opportunity for a wonderful vacation in nature, so you can always go to discover the most beautiful corners of our country. If you are… Read more »
Vila Vesna has also become friendly to the owners of electric vehicles. We just equiped it with 11 kW EV charging station with Type2 connector and properly reinforced and protected AC outlet. Of course, for Vila Vesna guests only.
Our eminent, hairy guests 🐕, enjoy the Villa Vesna and the beautiful surroundings. 🚶♂️🏃♀️🚵♂ Comfortable beds are available for them in the apartments, and the surrounding area offers countless possibilities for walks, hikes and sports activities for them and their owners.